Orange kool-aid no bake cheesecake. This no-bake dessert is so quick, so easy, and oh so delicious! In a large bowl combine cream cheese and Kool-Aid. Add sweetened condensed milk (I used a hand mixer to make it nice and smooth) Fold in Cool Whip.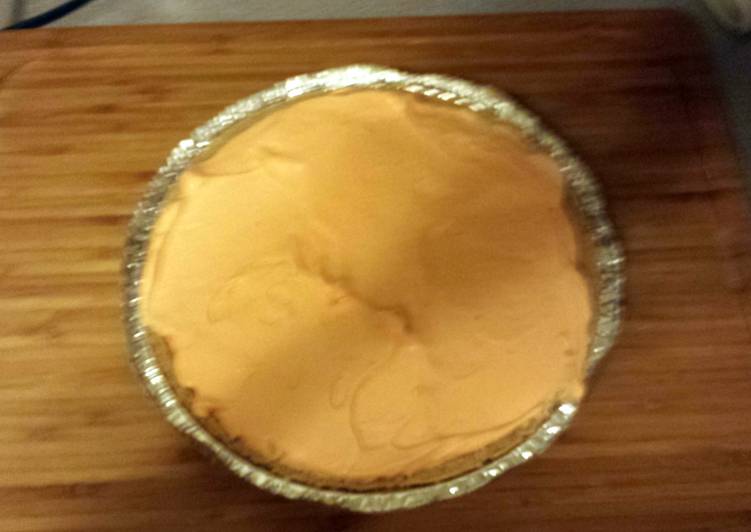 When life gives you lemons, make lemonade. And with KOOL-AID Lemonade Flavor Drink Mix, make this super delicious and creamy no-bake cheesecake.. Koolaid No Bake Cheesecake: My husband was craving for something sweet and I put this together quickly and easily. You can cook Orange kool-aid no bake cheesecake using 5 ingredients and 6 steps. Here is how you cook it.
Ingredients of Orange kool-aid no bake cheesecake
Prepare 1 of Graham cracker pie crust.
You need 2 packages of un-sweetened orange kool-ade.
Prepare 8 oz of softened cream cheese.
It's 14 oz of sweetened condensed milk.
Prepare 8 oz of cool-whip.
We really enjoyed this yummy dessert. I used grape flavor for a fun purple but you can pick your favorite koolaid if you prefer. While the base is chilling, get ready to make the easiest cheesecake filling ever!. With a stand mixer or hand mixer and large mixing bowl, gently beat together the full-fat cream cheese and icing sugar.
Orange kool-aid no bake cheesecake step by step
In large bowl combine cream cheese and orange Kool-ade..
Add condensed milk, use mixer to make smooth.
Fold in cool whip.
Sir with spoon until evenly mixed.
Spoon into pie crust, and smooth top with back of spoon.
Refrigerate for 1-2 hours. Serve chilled.
Then add the double/heavy cream and beat again until it's thick and creamy; you'll looking for smooth and easy to spread. Fold in the melted chocolate orange, then pour. With hot summer days arriving, this No Bake Cherry Kool-Aid Pie will be perfect for serving at your summer bbqs. It tastes just like a Creamsicle!! To prepare the crust, mix together the graham cracker crumbs, brown sugar and cinnamon in a small bowl.